Ok so I am not one of those fortunate enough to have a garden, so I cheated and did the second best thing...bought my ingredients at the farmers market! Yumm.
I'm not even sure that this is really how you are supposed to make fresh salsa. It's just how I remember making it growing up (when we did have a big garden and millions of tomatoes!).
Main Ingredients:
1-2 ripe tomatoes
1 green pepper
1/4-1/2 of an onion
1/2 garlic clove
salt
Optional:
black beans
corn
cilantro
jalapeno pepper
Using a sharp knife and cutting board, chop ingredients into small pieces (as desired) and blend together!
Serve with sour cream, chips, tacos etc...
When I made this with my siblings growing up, we had an overload of ingredients so to save on time we would chop a lot of it in the food processor.
I prefer it hand chopped because it doesn't get so messy. It's also nice because you can gauge how much of each ingredient you want! Some people like more garlic, and some people (like my hubby) hate garlic, so I have to hide it in there in reeaally small pieces;)
Once you have your perfect combination, add salt and/or lemon juice to taste and voila you have some fresh yummy salsa on your hands--or on your chips :)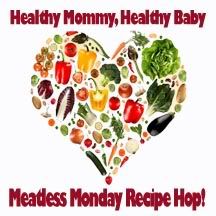 Linking up with:
Weekend Bloggy Reading
,
Inspiration Friday
,
Create and Inspire
,
Feature Friday