Hey mamas! Boy do I have a really exciting treat for you. Starting the 8th of May, I will be getting together with ten amazing mamas to bring to you the "One year and beyond" Link up.

In this link up we want to share with you what we've found that has worked for us as new mamas to toddlers.

Because we're experts after being moms for a few years or so, right? Not really, but we have some experience and want to share what we've learned.
Last month we got together and discussed questions that moms have not only asked us but questions we've asked ourselves and put them together and now we want to share them with you.
May 8: Taming the Temper Tantrums
May 15: Weaning from Breastfeeding or From Formula to Cow's Milk
May 22: Dealing with Mommy Guilt
May 29: When People Share Their Opinions and How to Lovingly Handle it
June 5: Traveling with your Toddler
June 12: How to get your toddler to eat their veggies…or their food at all
June 19: How to make time to blog in the busyness of motherhood
June 26: Bedtime Battles (nap or bedtime
We're making this a link up because like I said we don't know it all and we don't have all the answers. Therefore we'd love to see what you do/did. Don't forget to check out all of the mamas each week for their post and then link your own up your own post with us!
Will you be joining us? I'm so excited!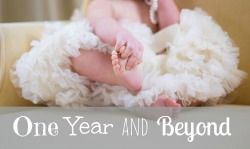 Colossians 3:17
And whatever you do, whether in word or deed, do it all in the name of the Lord Jesus, giving thanks to God the Father through him.