I am thrilled to have Brittany from
Sweet Country Roots
here guest posting at The Life Of Faith!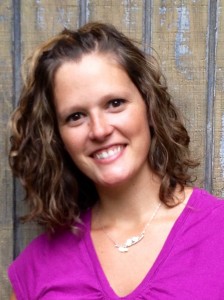 Brittany Styron is a believer in Jesus Christ, a wife, and momma to four amazing kids. She has a passion for country living, cooking, gardening, homeschooling, and encouraging women in their roles as wives and mothers. She blogs honestly about all these things at
Sweet Country Roots.
************************
10 Tips To Help Siblings Prepare For A New Baby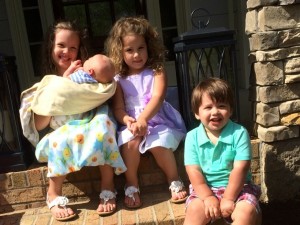 I have had the privilege of bringing 4 beautiful children in this world. I look forward to their birth to not only see their face for the first time, but to be able to get out of a chair all in one motion! Our children don't always sense the relief when the baby gets here as we do. In their eyes there is another baby taking time and attention. This can possibly leave room for bitterness and negative feelings to grow. This is where our attitude comes in play.
We must prepare our little ones for the newest little one
. Having taught this three different times now, it is becoming second nature and has been a tremendous help for the kids. This has also been great for me as well to knock out that darn momma guilt:)
Here is a list of my tried and true greatest tips on encouraging your children to welcome the newest member of the family:
1. When you first make the announcement be sure you are the one to tell them. Don't let them find out from someone else. Announce it to them in a way that shows them how special this is, and tell them all the wonderful changes that will be happening.
2. Allow them to go to some of your doctor appointments. My kids always loved to be included on the journey of watching the baby grow in my belly.
3. Make a copy of the ultrasound picture for them to hold onto and show their friends.
4. Let them hear you pray for the baby in your growing belly, and pray that they will be best friends.
5. Let them feel the baby kick. Mine loved this and would often fight over who got to lay their hand across my belly.
6. When the baby's birth is getting closer prepare them for the days ahead when the baby will be home. Let them know how much you and the baby will need their help and talk to them about visitors coming to see the baby.
7. Encourage them to draw a picture for the baby on the day they are born.
8. Once the baby is here, pretend you are the baby talking in a silly voice. Really get into it and use the babies hands too. (Pretending to be the baby) say, "I love you sooo much! You're the best big brother or sister ever!" ...They are sure to laugh at this one.
9. At the end of those busy tiresome days with a newborn tell them how you don't know how you would have made it through the day with out them. They are so helpful.
10. Give them affection all through the day. A hug, a kiss, an I love you, and an I am so proud of you.
Thus far I have never had a child to struggle with the adjustment. Children typically love new babies we just have to remind them how much they are loved. Pretty simple right? Do you have any tips that have worked for you? Where any of them a flop?